Imagine the possibilities
Choose from over 100 subjects to keep cultivating your educational ambitions, whenever, wherever.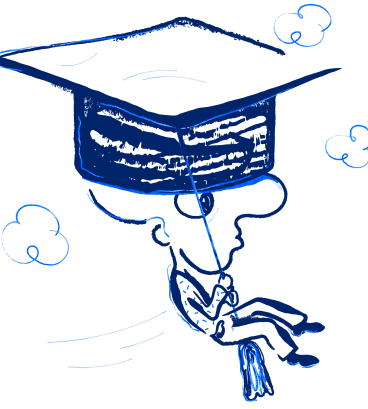 High School
IB
Omni Tutoring has selected excellent tutors to meet the needs of students who have decided to undertake the complex IB Diploma Programme. Thanks to their experience in the IB world and constant updates, our tutors offer unique support, which combines academic excellence with the inside knowledge that only those who have experienced the IB first-hand can claim. Drawing upon a rich and varied pool of resources, our team covers over 20 IB subjects, providing support with coursework, TOK, and Extended Essays as well. Only those who have attained a level 7 or A in the IB subject they would teach can become one of our tutors!
A-Levels
Although A-Levels are focused on a minimum of three subjects, they are extremely demanding for students. For this reason, Omni Tutoring supports you with tutors who can cover each subject with the depth and breadth required by this curriculum. Past papers, notes and coursework examples are just some of the resources which our tutors use to enrich their first-hand, A-Levels experience and provide the most effective tuition. Only those who have attained a level A or A* in the A-Levels subject they would teach can become one of our tutors!
(I)GSCE/GSCE
IGSCE and GSCE exams are extremely important for both sixth form and university applications. For this reason, Omni Tutoring provides exceptional tutors to guide students through solid tuition on core syllabi, exam techniques, and revision. With their first-hand experience in these programmes and their phenomenal certificate results, our tutors prepare students to sit their IGSCE or GSCE exams in over 12 subjects and in the main exam boards.
Boarding Schools
It's never too early to think about your future! Boarding schools offer you the opportunity to live and study abroad, perhaps with your dream university or job already in mind. Omni Tutoring cares about your future as well: our team is trained to prepare students for admission tests and interviews in the best boarding schools. All of our tutors have been accepted and have thus attended prestigious institutions, including Sevenoaks School, Wellington College, and Godolphin & Latymer School. They can hence illustrate to students their successful personal experience. Along with scholastic content, exam technique and mock interviews, our tutors will share advice on how to behave and cope with pressure on the exam day, whatever task the student might be asked to complete.
University admissions tests
SAT/ACT
SAT and ACT are among the most popular university admission tests. Initially required by US colleges, in recent years they have also been introduced as an assessment method by numerous European business schools, including Bocconi, Bologna, IE and ESADE. Beyond granting access to institutions all over the world, the SAT and ACT are standardised tests which enrich your curriculum with a remarkable achievement.Our tutors have obtained excellent test scores, demonstrating they have developed an extremely effective exam technique which they will share with their students during personalised, one-on-one sessions. Not only, Omni Tutoring offers monthly SAT invigilated mock tests to allow students to track their progress and practice working under exam conditions. For those who are unfamiliar with these types of tests, our team periodically organises a short SAT introductory course; at its closure, all participants are encouraged to sit a mock exam and begin, if they wish, their preparation journey with us.
Oxbridge
Oxford and Cambridge are two of the most prestigious universities in the world. Their admissions process is extremely competitive and feared amongst all students. Omni Tutoring therefore offers individual tutoring to Oxbridge applicants, guiding each student from their entrance exam to any motivational or academic interview they are invited to.
Bocconi Test
Especially for international students, the Bocconi Test may seem an insurmountable obstacle. Our tutors however intertwine academic excellence with extensive knowledge of the exam's structure to allow students who have studied abroad to become acquainted with the Italian examination system. Even more so, our team obtains impressive results with students who have attended an Italian lyceum and whose competences already align with the requirements of the test. The Omni Tutoring team provides support throughout the year, covering Bocconi's early session along with the regular one.
GMAT/GRE
Beyond the undergraduate level, Omni Tutoring also counts with outstanding tutors for the GMAT and GRE exams. These are admission tests to access the most ambitious postgraduate Business, Finance, and STEM courses. Our one-on-one tuition service can be accompanied by the GMAT introductory course which we will launch in May; the project will be guided by a 770 score achiever, whose purpose is to build confidence and solidify exam techniques in his students.
Other Admissions Test
TOL, TOLC-E, HUMAT, BMAT, … whatever admissions test you fear, book a 15-minute free consultation session and illustrate your task to us. We can most definitely offer you the right support to allow you to achieve every academic goal!
One-on-one tutoring
IELTS/TOEFL
If you are an international student wishing to study or live in English speaking institutions and countries, you will need to achieve a language certificate. The most popular and internationally recognised tests are the IELTS and TOEFL. For this reason, Omni Tutoring poses great emphasis on individual tutoring for both IELTS/TOEFL exams. Our tutors work with students to improve their fluency in English and illustrate how to tackle the different sections of each exam.
University Subject Tutoring
Whatever university course you are following, Omni Tutoring can support your learning with one-to-one, personalised sessions. Young graduates or PhD students with experience in the most prestigious universities in the world make their skills available to help students willing to improve their grades or consolidate their knowledge in view of their graduation, wherever they reside. Our tutors will review lectures, seminars, and academic writing techniques to best prepare you for exams and essays.
Ad Hoc
From learning Mandarin to preparing a Design portfolio, our tutoring team is well-equipped to help you with any academic obstacle. Young experts in over 50 different fields are available to build a solid, tailor-made study plan with you to confront all educational commitments. Book your 15 minute-free consultation and let us know how we can best guide you through your learning.
Online Courses
Pre-IB
The aim of the course is to equip the student with all the necessary tools to fully understand the components of an International Baccalaureate and especially to handle it successfully: how to organise the workload, how to find resources on the Internet and how to manage the time at your disposal will help improve your study method and, consequently, your academic performance.
SAT Intro
The aim of the course is to give students all the necessary information in order for them to be in charge of their SAT preparation. The course will offer an overview of the structure of the test and its components, as well as provide participants with useful and reliable resources. The students will also learn how to create a personalized study plan based on the analysis of their own strengths and weaknesses.
IB Revision
The aim of the course is to offer students the possibility to thoroughly revise one or more IB subjects. Each class includes no more than 6 students and is taught by an expert tutor. The course takes place over a minimum of three days, with 3-hour long lessons, either in the morning or in the afternoon. After choosing your subject(s), we will provide you with a personalised calendar of your lessons. Sign up now!
GMAT
The aim of the course is to give students all the necessary information in order for them to be in charge of their GMAT preparation. The course offers an overview of the structure of the test and its components, as well as provides participants with useful and reliable resources. The students learn how to tackle official exercises and create a personalised study plan based on the analysis of their own strengths and weaknesses. Sign up now!
High School
University admissions tests
One-on-one tutoring
Online Courses